Founder, Brian Brooker creates an Ice Cream revolution!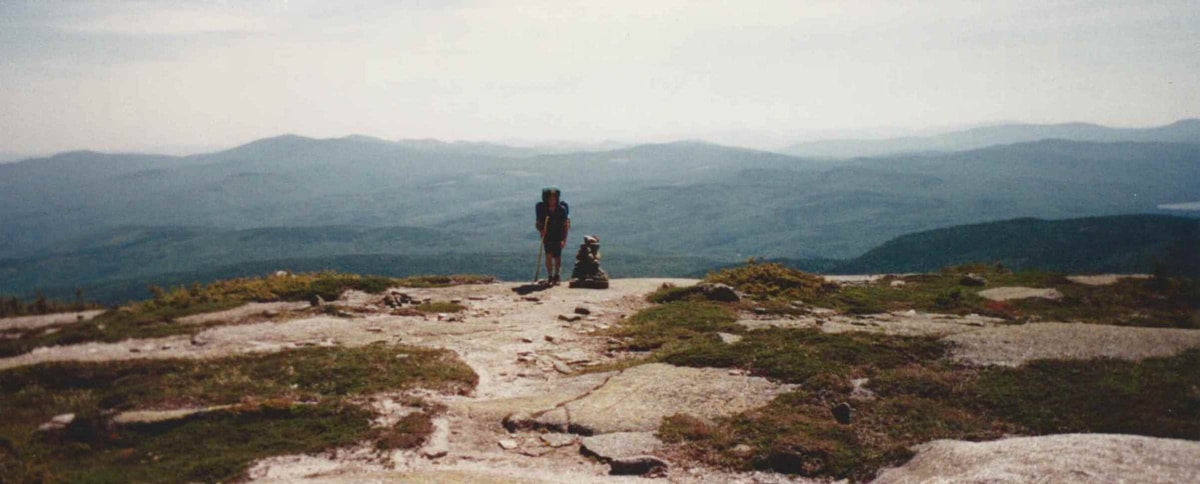 Brooker's Founding Flavors Ice Cream owes its creation to Brian Brooker who pursued his longtime dream of starting a homemade ice cream business. The inspiration for Brooker's Founding Flavors Ice Cream began over 25 years ago when during the summer after his high school graduation, Brian thru-hiked a lengthy, multi-state section of the Appalachian Trail. While thru-hiking across New England, Brian stopped off in different trail towns each week to eat a pint of locally made ice cream. Later, after graduating from BYU, Brian and his wife Jamie spent a summer semester in Europe, including Italy and 11 other countries, as part of his Juris Doctor/MBA joint degree program, where they fell in love with real Italian gelato. The traditional gelato and other desserts that Brian experienced in Europe further inspired the creation of his own quality treats. The ice cream business spark, that was lit for Brian while distance hiking through the Northeastern woods of the United States and fanned into a flame by a summer enjoying European confections, eventually led him to spend over a decade studying ice cream making, all over the country, at universities and through private instruction by ice cream industry leaders.
Brian's other love, Early American history, began during his childhood. Brian is a Virginian. Having grown up in the backyard of the Founding Fathers, regularly visiting their homes, battlefields and other places where they made world history, Brian's boyhood was steeped in an appreciation for America's Founding Fathers and America's Founding Principles. This early exposure sparked a lifelong love and interest in America's founding history for Brian. Later in life, after returning from a deployment to Iraq, he spent five years of his term of military service stationed as an Army Captain on the Virginia Peninsula, just down the road from the site of the Jamestown settlement and Colonial Williamsburg where Brian further developed a unique connection to, and love for, America's Founding.
Brian's mission is to share his combined love of America's Founding and homemade, quality ice cream. Brian's vision is for Brooker's Founding Flavors Ice Cream and its Ice Cream Revolution to spread ice cream goodness and a love of liberty far and wide. Brooker's Founding Flavors Ice Cream has an American Founding theme that communicates the spirit and character of revolutionary era America and the Founding Fathers. Our super premium, boldly flavored, chunky, swirly ice cream and other homemade treats all embody the passion of the American Revolution.
Brooker's Founding Flavors Ice Cream sells the best quality products of their kind and provides the best customer service. All themed with an American Founding branding that customers can believe in.
10% OFF
In store purchases of ice cream and drinking chocolate for all Military, Police, Firefighters and Full-Time Clergy with ID or in uniform