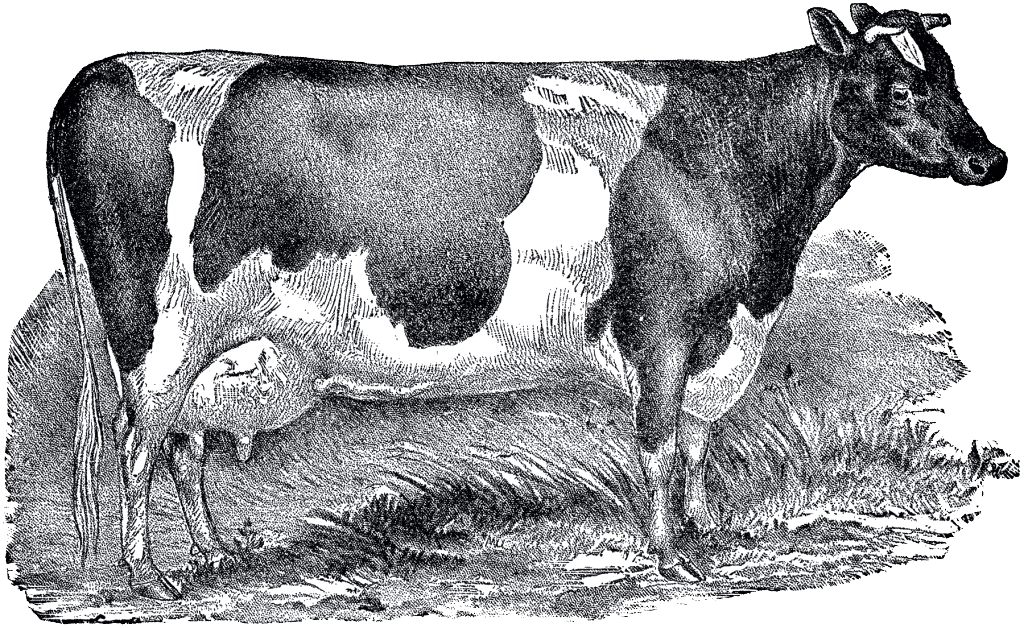 Like the Founding Fathers and their contemporaries, we only use the freshest, natural dairy products to make our homemade ice cream. The local Utah family dairies we get our all natural cream and milk from do not use artificial growth hormones or antibiotics. We make our ice cream with the highest levels of creaminess (butterfat), lowest air content, and highest quality of ingredients. The FDA labels this highest of ice cream quality levels, "Super Premium." In addition to super premium quality, our ice cream is distinguished by a fun American Founding theme that communicates the spirit and character of revolutionary era America and the Founding Fathers. Our boldly flavored, chunky, swirly ice cream, and other homemade treats all embody the passion of the American Revolution. This super premium quality and exciting early American history theme is what makes Brooker's Founding Flavors Ice Cream so uniquely delicious and an ice cream choice you and your family can believe in.
Homemade Ice Cream Flavors
*We are constantly making new and exciting ice cream flavors. This flexibility is one of the huge advantages of being a homemade ice cream parlor and it keeps your visits fun and interesting. Thus, the following list of our flavors is not permanent or comprehensive… Just a sample of the many, many awesome flavors we offer.
Seasonal / Holiday Flavors
Fresh Whipped Cream
Hot Fudge
Hot Peanut Butter
Hot Salted Carmel
Hot Marshmallow
Chocolate Syrup
Butterscotch
Strawberry Topping
Roasted Peanuts
Rainbow Sprinkles
Chocolate Sprinkles
Cookies 'N Creme
Cookie Dough
Peanut Butter Cup
Reese's Pieces
Mini M&Ms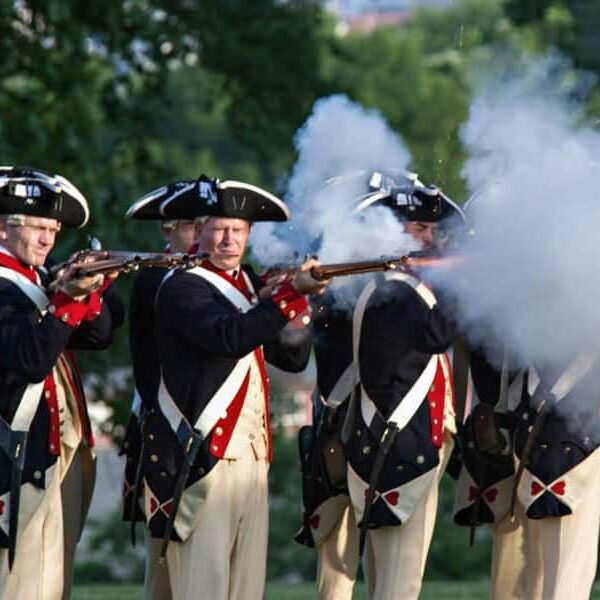 Add-Ins Blended Into Ice Cream
2 Ice Creams
1 Ice Cream
We offer 13 Sundaes in honor of the 13 Original Colonies . . . try them all!
THE LIBERTY BELL MONUMENTAL SUNDAE
*Great for Families and Parties!
Come Partake Of This One-Of-A-Kind, Patriotic Ice Cream Experience!
13 (Colonies) Scoops Of Ice Cream, 4 Scoops each of 4 Dry Toppings, 4 Pumps each of 4 Liquid Toppings, Whipped Cream, Nuts, Patriot Sprinkles, And Cherries.
Take the LIBERTY BELL CHALLENGE: Individually Beat the Current Record Time = SUNDAE IS FREE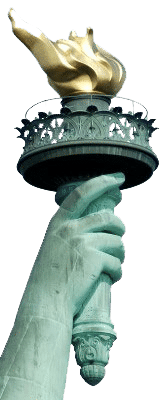 LIBERTY TORCH SUNDAE
Liberty torch waffle cone freshly dipped with
2 scoops of ice cream, 3 toppings, Whipped Cream, Roasted Peanuts.
Available in Classic and Large/Sharing Sizes
Marie Antoinette says, "Let them eat cake" . . . at your party!
Add one of Brooker's Homemade, Exclusive Ice Cream Cakes to your next party.
Available in the following Scrumptious Sizes:
9″ x 13″ Half Sheet - $75
9″ Round - $45
6″ Round - $30
Ice cream cakes made to order with up to two homemade ice cream flavors of your choosing.
American History of Ice Cream
Ice cream has multiple ancient origins in different parts of world. Nearly two thousand years ago in 54-68 AD, Roman Emperor Nero Claudius Caesar routinely sent teams of runners into the alps for snow which was relayed back to his table where it was flavored with fruit juices and honey. The Greek conqueror, Alexander the Great enjoyed snow sweetened with nectar and honey. Persians, in 500 BC, were celebrated for a sherbet like refreshment which was made by whisking ice shavings into sugar syrup and citrus juice. Eastern historians claim, with good evidence, that the Chinese were the first to make flavored ices and did so possibly as far back as 1100 BC.
Over a thousand years later, flavored ices reappeared in Europe with Marco Polo's return to Italy from the Far East at the end of the 13th century. He brought back a recipe for a flavored dairy ice dessert that resembled today's modern sherbet. The transition from flavored ice to actually freezing ingredients to make frozen desserts occurred when the dramatic refrigerant properties of mixing chemical salts with crushed ice were harnessed. This was first documented by Italian scholar, Marco Zimara in 1530. With this freezing process mastered, ice cream made its appearance in Italy in the 16th century.
Once these methods and technology to produce ice cream were created they were guarded secrets of Europe's royalty. Ice cream know-how traveled from Italy to France with Cathrine de Medici's team of chefs as part of her relocation to marry France's Duke of Orleans who would later become King Henry II of France. Ice cream production capability also made its way through European aristocracy circuits to England, being served at the coronation of Henry V as a dessert titled "créme frez." "Creme ice" later regularly appeared on the table of England's Charles I who paid his French chef 20 pounds sterling annually to keep his ice cream recipe a secret, to only be served at his royal table. When Charles I was beheaded in 1649 the chef sold the recipe to a group of Charles I's courtiers who had long coveted it. In 1686 Sicilian ice cream chef, Francesco Procopio dei Coltelli, brought ice cream to the masses when he opened what is credited as the first cafe in Paris, Cafe' Procope, to serve the frozen treat to any and all paying customers and still continues to do so today. Throughout the 1700s ice cream became more and more available throughout Europe.
The Founding Fathers were extreme ice cream enthusiasts going to the cost and trouble of importing equipment and recipes from across the ocean to make it themselves in addition to eating and serving it with gusto. The first documented appearance of ice cream in the North American colonies was as early as 1744, in a journal entry written by William Black, a dinner guest of Maryland's colonial governor, Thomas Bladen, in which he raved about the delicacies that were served. He stated, "…we had dessert no less curious; among the Rarities of which it was Compos'd was some fine Ice Cream which, with the Strawberries and Milk, eat most Deliciously." Virginia's colonial governors, Francis Fauquier and his successor, Baron de Botetourt, also served ice cream. George Washington and his household were huge fans of ice cream having bought a French ice cream machine in Philadelphia in 1782 and also owning two pewter ice cream pots, eight tin ice cream pots, an ice cream mold and an ice cream serving ladle. The Washingtons also ordered a French china set that had at least 50 ice cream dishes. As president, George Washington ordered more than $200 worth of ice cream from a confectioner in New York during residency there. The Washingtons are on record as having served ice cream at numerous state dinners to guests including other Founding Fathers such as John Adams and John Jay. Alexander Hamilton's wife Eliza served ice cream to George Washington as a guest in the Hamilton home. Abigail Adams ate ice cream during a visit to Philadelphia in 1787. Both Thomas Jefferson and James Madison were at the forefront along with George Washington in popularizing ice cream. During his stay in Paris, as a United States Minister to France, Jefferson gathered recipes from French chefs including one for vanilla ice cream made with egg yolks. Some sources credit Thomas Jefferson for introducing vanilla to his new country. He brought these recipes and an ice cream making machine back home to Monticello with him from France. Like Washington, Jefferson regularly served ice cream at state dinners as president. Dolly Madison, who is credited with being one of the White House's greatest hostesses, served ice cream at the White House both as a surrogate First Lady for the widowed Jefferson (James Madison served as Secretary of State for his friend Jefferson) and as First Lady during her husband's administration. Dolly Madison's regular serving of ice cream, on an open door basis to all visitors to the presidential mansion, took ice cream to a new level in the American diet, elevating it from a novel delicacy to a staple part of the nightly meal.
The Founding Fathers were not the only ones exercising their newly fought for freedoms of choice to show their enthusiasm for ice cream. Simultaneous to the birth of the new Republic was a growing enthusiasm by the country as a whole for the frozen treat. Ice cream was not just served in colonial America's dining rooms, it was also served in a growing number of confectionaries in America's colonial cities. An increasing number of cafes, confectionaries and street vendors were serving ice cream to patriots up and down the East Coast. Brooker's Founding Flavors Ice Cream continues the tradition of the Founding Fathers in celebrating and serving homemade, super premium, patriotic ice cream to you. Enjoy!